Rhode Island Motorcycle Accident Lawyer
Motorcycle Accident Lawyer– Carl P. DeLuca
For many Rhode Islanders, motorcycles provide the ultimate freedom. Whether you're riding to release stress, spend time with friends or it's simply your preferred method of transportation,  there's simply no denying the joy of motorcycles.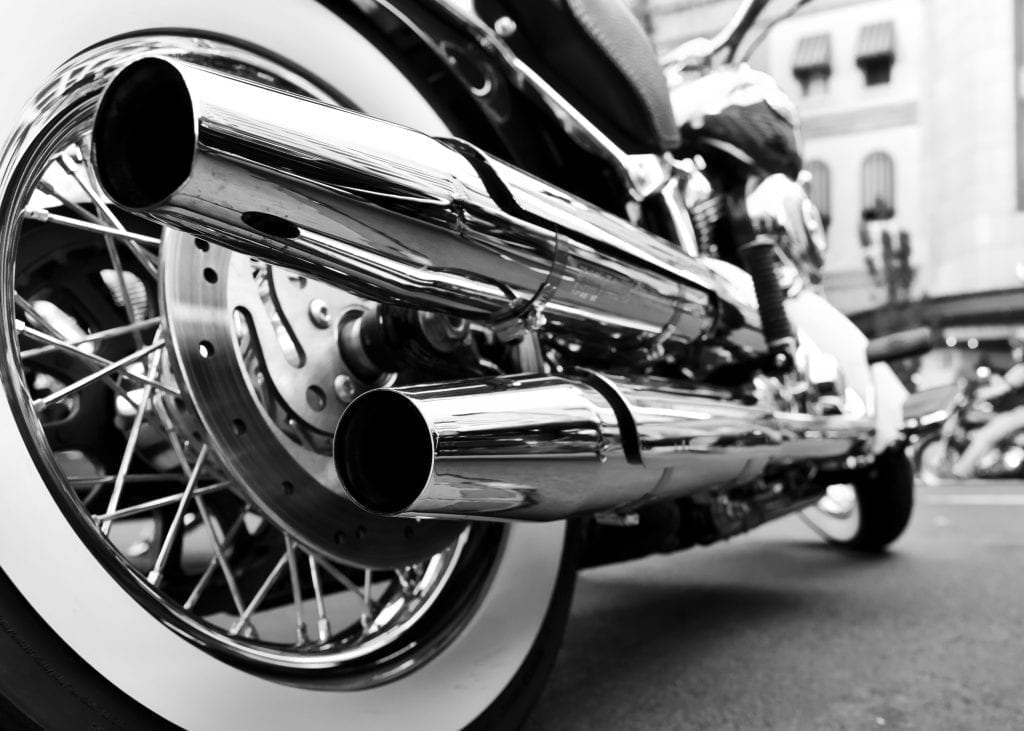 That freedom, though, comes with a price. Unlike cars and trucks, motorcycles provide little to no protection against the outside world if you crash, dramatically increasing your vulnerability in an accident. According to the Governor's Highway Safety Association, motorcycle riders are 28x more likely to die in an accident versus those involved in a motor vehicle accident.
At Carl P. DeLuca, Attorney at Law, we're passionate about helping Rhode Island riders get the maximum settlement for motorcycle accidents and injuries. For over 30 years, we've helped injured motorcyclists in Warwick and throughout Rhode Island receive the compensation they deserve.
I am thoroughly pleased. The personal attention and the optimal results achieved were second to none.

Mark L., Warwick, Rhode Island
Experienced In Winning Rhode Island Motorcycle Accident Injury Cases
We've worked with riders who've been seriously injured in motorcycle crashes for over 30 years. Many of our cases have been a result of another driver's negligence. Others have been due to improperly maintained roads or construction sites as well as manufacturer defects or negligent maintenance by dealers or repair shops.
Rhode Island has a three-year statute on most personal injury claims, including motorcycle accidents. One of the first steps to take after you get medical attention for your injury is to contact us immediately.
We've Helped Rhode Island Motorcycle Accident Victims:
Settle for many times higher than the "last" settlement offer before we began our representation of them
Fight massive insurance companies and collect compensation for injuries including, lost wages, medical bills, pain and suffering, property damage and out-of-pocket expenses
Eliminate resistance from the insurance companies and get a reasonable settlement, often without having to go to trial
Avoid the unfair, stereotypical treatment bikers often receive from insurance companies and finally get treated with the respect you deserve
Get Expert Help For Your Rhode Island Motorcycle Crash
If your accident was a result of someone else's negligence, contact us immediately to discuss your case. While the three-year from the date of the accident statute of limitations is often firm, there are exceptions. If you're a minor, for instance, the statute of limitations period begins at the age of 18.  
Rhode Island is a comparative negligence state. This means that even if you're found liable for a certain portion of your accident, you can still collect damages for the portion that was not your fault. For example, if you're found liable for 10% of your accident, you can still collect damages for the remaining 90%.
Types of Motorcycle Accident Injuries and Accident Cases
Motorcycle accidents and crashes can result in minor and severe injuries from bumps and bruises to spinal cord injuries, paralysis, and even death. It's important to seek immediate medical attention, not only to get proper treatment but to ensure you have accurate records and proof that your injuries resulted from the accident.
Common motorcycle accident injuries include:
Road rash
Concussions
Lacerations
Traumatic brain injuries
Broken bones
Paralyzation
Spinal cord injuries
Disfigurement and/or amputation
These injuries are often the result of someone else's negligence, such as distracted drivers, or uneven pavement or road construction, manufacturer's defects and more.
Why Attorney Carl P. Deluca for Your Rhode Island Motorcycle Accident
At Carl P. DeLuca, Attorney at Law, we're passionate about Rhode Island riders. For over 30 years, we've worked with clients injured in motorcycle accidents. In 2018, we launched the "New England Motorcycle Enthusiasts" Facebook page and the "New England Motorcycle Safety and Advocacy Group" to connect riders in Rhode Island and all over New England.
Injured in a Motorcycle Accident? The sooner you call us, the faster we can get you the settlement you deserve. Contact us today for your free case evaluation.